BLUE SAPPHIRE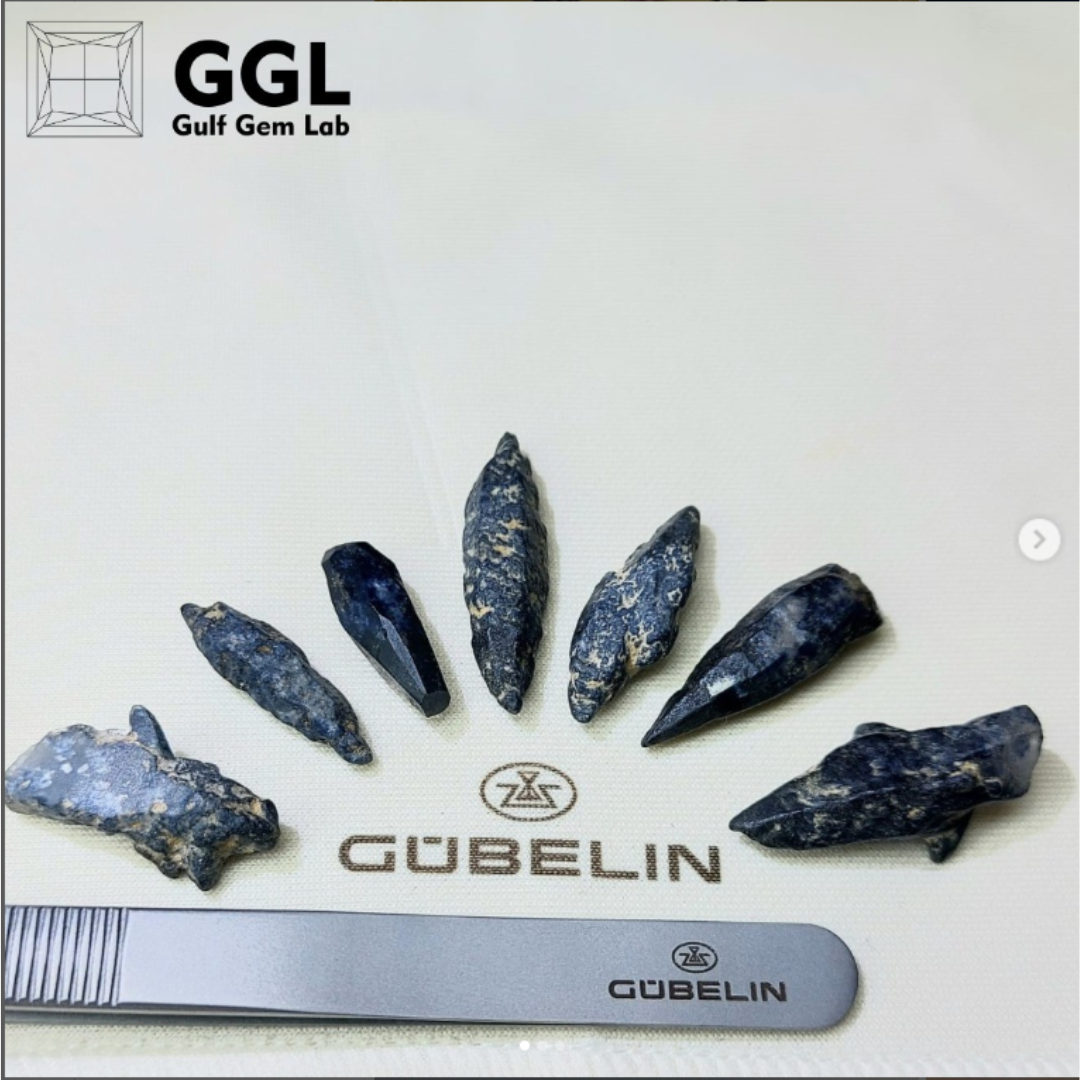 Fascinatingly beautiful and exotic, Sapphire ,The rich color and breathtaking brilliance of this gemstone make it a popular choice among contemporary jewelry designers as well.
sapphires from Kashmir are among the most expensive and sought-after gems on the market. Just to highlight this, a Kashmir sapphire of 8.91 CT
Ancient Greeks and Romans believed that blue sapphires protected the wearer from any kind of harm. This gem was also often considered to attract heavenly blessings, influence spirits and help make peace with enemies. In addition to being the birthstone for those born in the month of September and the gem for the 5th and 45th anniversaries, sapphire is also regarded to possess calming and healing properties. This gemstone is said to restore balance within the body and prevent unwanted thoughts.
Interesting identification mark of a sapphire these are the fine, rutile needles that create the sleepy transparency of some sapphires. They appear in groups and look like striations in the stone; for this reason they are often referred to as needles. Silk is also responsible for asterism in star sapphires.
Not all sapphires contain silk. Silk is a sign of natural sapphire. Sometimes it can provide additional information about origin of the Gemstone.
Spl: Thanks to Amazing Gem Identification training at Gubelin Gem Lab Lucern.
@worldacademyofdesign
@tarunjaindubai @gemexplorer
#gemstoneoftheday #gemstonefacts #JewelryDesign #Jewelry #Jewellery #gemstonejewelry
#gemstone#gemstoneknowledge #sapphire #kashmirsapphire #bluesapphire