GARNET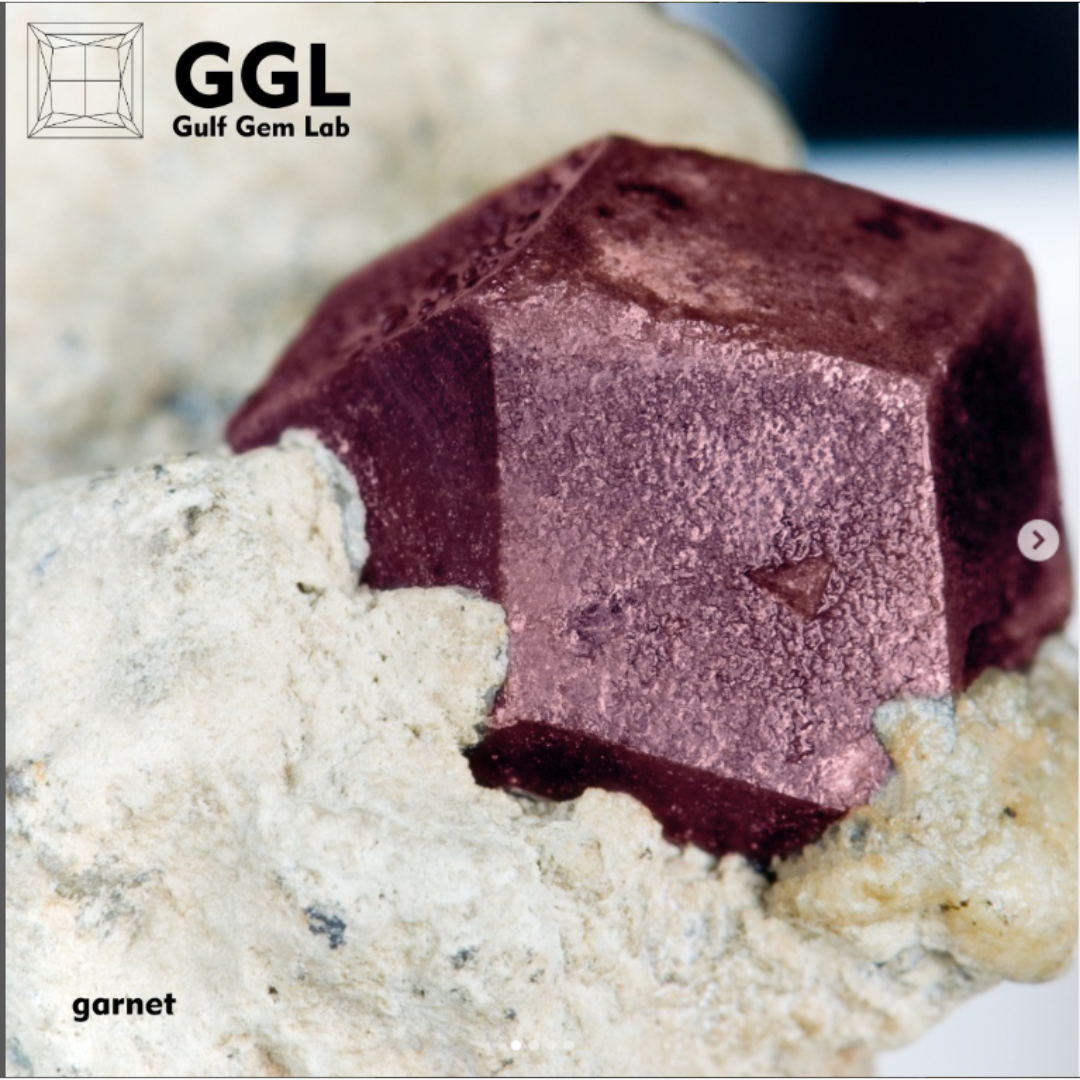 The garnet has been a popular gem throughout history. Garnets were once found as beads in a necklace worn by a young man in a grave that dates back to 3000 B.C. This is proof of the hardness and durability of the stone.
The name "garnet" comes from the Latin word "Garanatus," meaning 'seed like'
Garnets were highly popular in Europe, in 18th and 19th centuries. They were frequently used for jewelry in the Victorian times. During the Victorian era garnets were extremely fashionable; rose cut garnets from the Czech Republic often covered entire jewelry items. These garnets are better known as Bohemian Garnets after the area they were mined: Bohemia.
In Old Spain, the pomegranate was a favorite, and as a result of this, so was the garnet. In Spanish astrology, the garnet once represented the sun. In ancient times,
as a semiprecious stone and as an abrasive. Garnet is one of the most plentiful stones. There is hardly any other gem that unites such a broad spectrum of color and luster, as well as rarity and size of widely varying gemstones.
Garnet is best known in a deep red variety but is commonly found in orangy brown and wine red shades. A flawless, clear green garnet (called a demantoid), as shown in the second and third photo is one of the most beautiful and expensive gems in existence. Demantoids are softer than other types of garnets. A green garnet of over five carats is more rare than an emerald in the same size. The fire, or sparkle, of such a garnet is even higher than that of a diamond, however the brilliance is masked by the color, so a white diamond shows more fire to the eye. A large clear garnet is hard to find. The larger gems, as with other gemstones, are usually flawed, cracked or of poor color.
#gemstoneoftheday #gemstonefacts #JewelryDesign #Jewelry #Jewellery #gemstonejewelry #garnet #greengarnet
#gemstone #ancienthistory #demantoid #gemstoneknowledge #bohemiangarnet