HOPE DIAMOND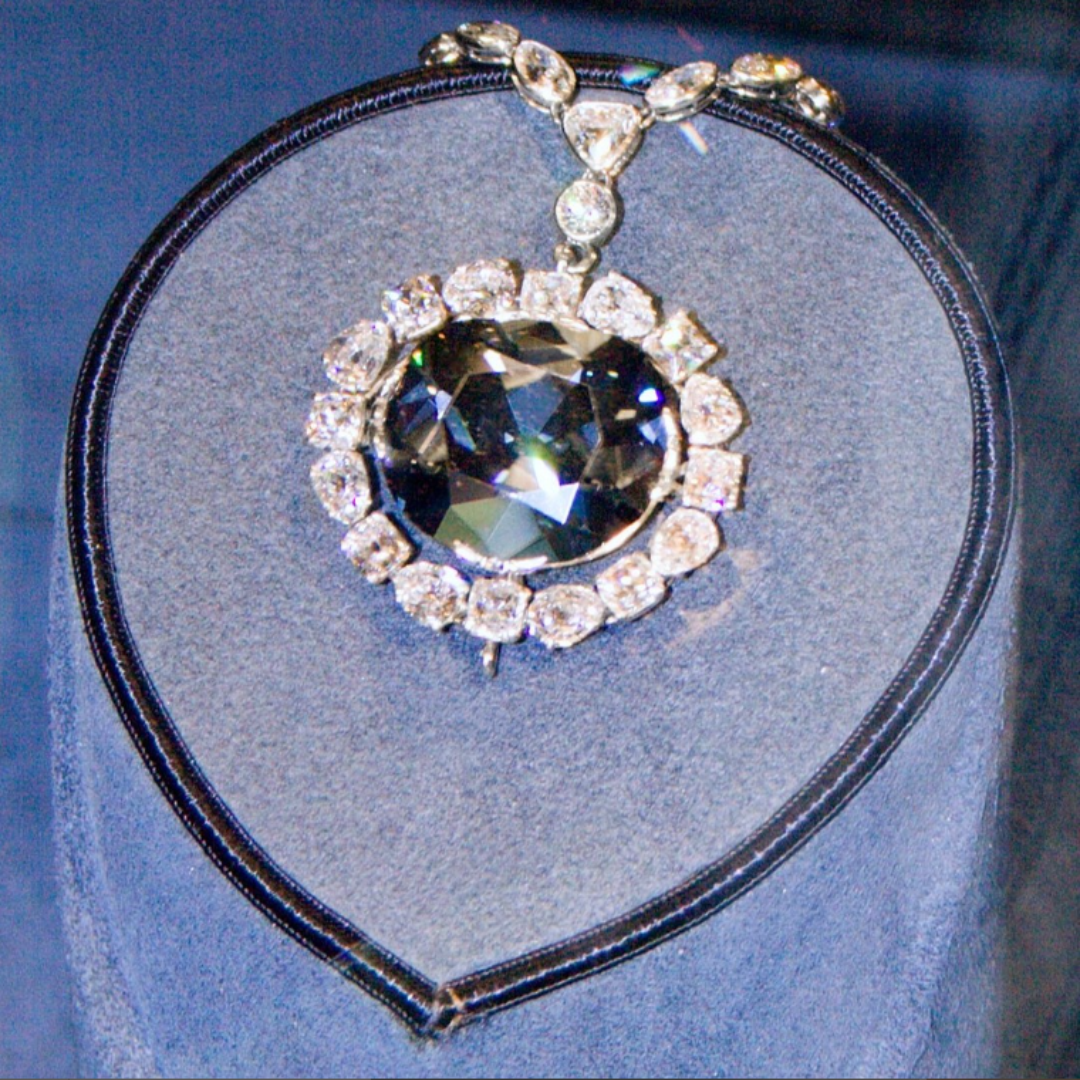 A gemstone of legends, kings and superstitions, the Hope Diamond is one of history's most famous diamonds. This 45.52 carat fancy deep grayish-blue diamond has an incomparable history and an extraordinary combination of physical properties. . It has been owned by wealthy merchants and some of the most well-known individuals within the jewelry world, including Pierre Cartier and Harry Winston.
The Jeweler Harry Winston donated the famous Hope Diamond—the largest-known deep blue diamond in the world—to the Smithsonian Institution in 1958. It arrived in a plain brown package by registered mail, insured for one million dollars. Surrounded by 16 white pear-shaped and cushion-cut diamonds and hanging from a chain with 45 diamonds, the rare gem attracts 6 million visitors a year to the Natural History Museum.
The Hope Diamond got its name from one of its first documented owners, Henry Philip Hope, a wealthy British banker and an avid collector of gems and paintings.
But the superstition says that The Hope Diamond is thought to be cursed as it was stolen from a Sita idol in India. The original thief was torn to pieces by dogs and everyone else who has been involved with the diamond met horrible
deaths and bad luck.
#JewelryInspiration #FineJewelry #JewelryDesign #Jewelry #Jewellery #gemstonejewelry #gemstoneoftheday #gemstonefacts #hopediamond #hopediamond #pierrecartier #cartier #harrywinston